I first started designing appliques because I had trouble finding appliques to go on gifts for baby boys. When I was asked to baby showers I felt bad because I decorated gifts for baby girls beautifully and the baby boy gifts looked plain.  I've made many items for gifts and for sale at the local markets and I now get invited to a lot of baby showers.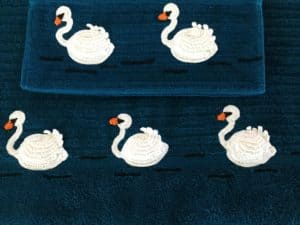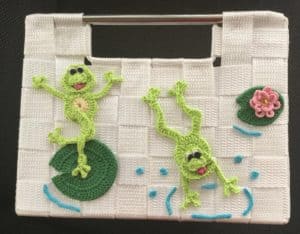 I've decorated baskets like this frog basket to fill for baby showers. I fill them with items such as towels, singlets, t-shirts, all decorated with appliques.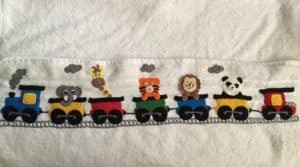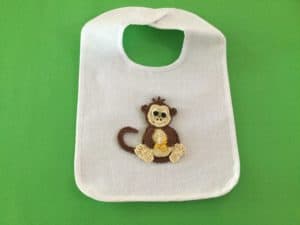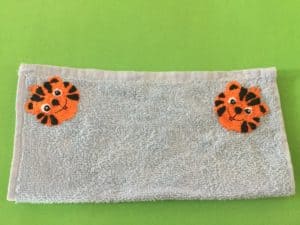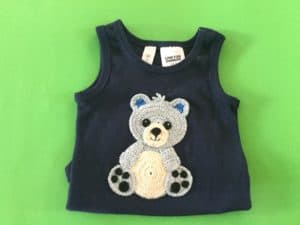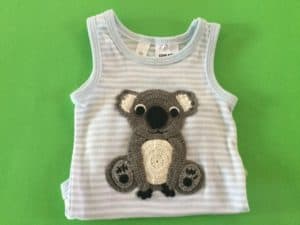 A lot of my appliques I attach using my sewing machine but I've also made a guide on how to attach the appliques to items by hand, which you can view at Attaching a Crochet Applique to a Crochet item.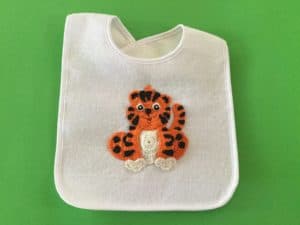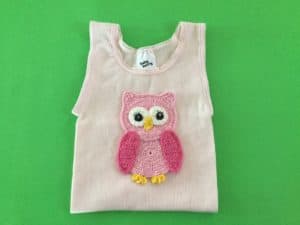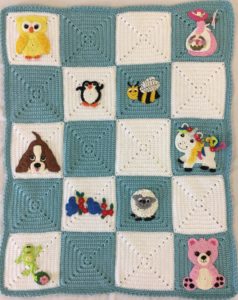 I've created a teddy bear pattern with a dress and accessories that can be used to decorate anything from towels to baby clothes.
I also created a teddy bears picnic blanket with this teddy bear and accessories.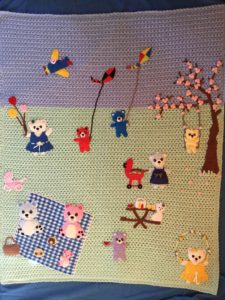 Other patterns that are in the teddy bears picnic blanket series include the blanket, the plaid picnic blanket, picnic basket, airplane, the kite, picnic table, food for the picnic table, food for the picnic blanket, barbecue, barbecue apron and utensils, pram, tree, blossoms and swing, teddy bear applique, child teddy bear, baby teddy bear, teddy bear and combining the teddy bears picnic baby blanket.
Here's the teddy bear with a yellow dress, a basket of flowers and a head band.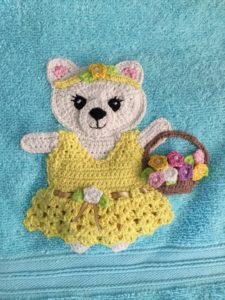 Here's the teddy bear with a pink dress and a skipping rope.
And here's the teddy bear with a blue dress and some balloons.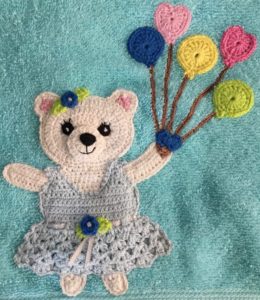 I've made a towel with all of the teddy bears here.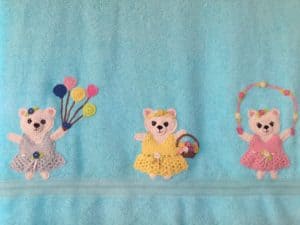 If you would like to buy the crochet pattern for the teddy bear with the dress and all the accessories it's available on my Ravelry store for $4.